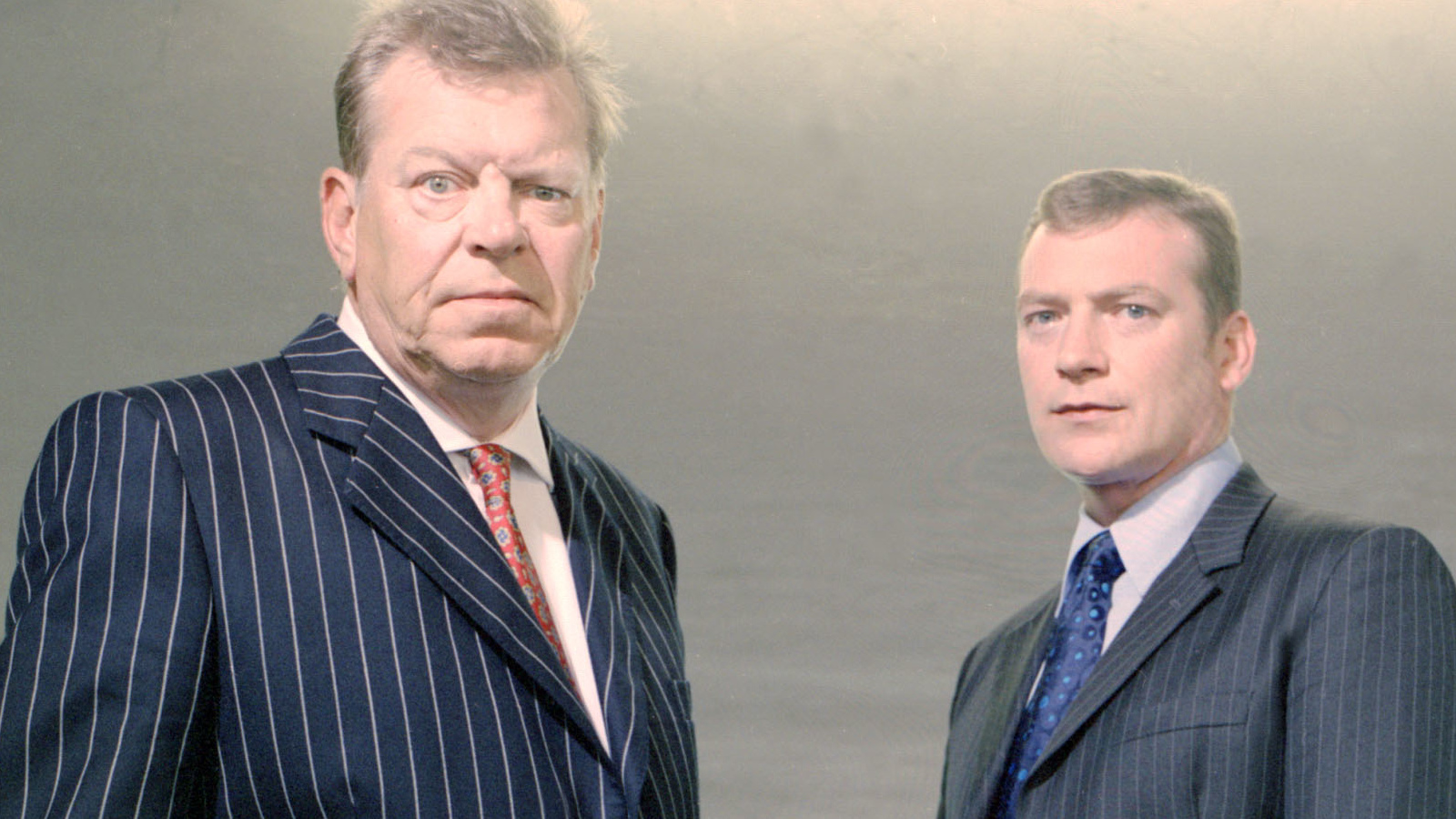 Anyone who knows me, like
really
knows me, knows two things:
1) I love murder mysteries of all sorts
2) I am completely up-to-date in all fields of popular culture.
And so, given this, I decided to provide an entirely accurate, all-purpose episode summary of every
Dalziel and Pascoe
episode ever made! And only 10 years after the series wound up!
A Dalziel and Pascoe Episode: A Summary
It is bleak in Yorkshire and the working-class streets of Wetherton, with their dull brick walls and faded curtains, seem grim. A dead body found in the local reservoir is even grimmer.
Dalziel and Pascoe arrive at the crime scene. Dalziel is grumpy because he has been woken up early after drinking too much whisky. Pascoe is already rolling his eyes and sighing at his superior's antics.
But when the dead body turns out to be directly related to Dalziel's past, things get murky. Dalziel is shaken, but refuses to speak about the case from two decades earlier, when he was suspected of corruption/investigated for police brutality/in love with a key suspect.
His behaviour becomes more and more erratic, driving Pascoe to despair. Finally, Pascoe confronts Dalziel and tells him: "I'm trying to
help
you here, Andy!"
Dalziel, hurt that by his friend's seeming lack of trust, growls furiously and storms out. He goes home to get drunk and mope miserably on his couch.
They eventually catch the murderer, but it is clear to all that the real crime here is what Thatcher did to the north.
It also turns out that Dalziel was above reproach all along. Pascoe apologises and they go to the pub to drink and mend their wounded friendship.
All men have secrets and here is mine
So let it be known
For we have been through hell and high tide
I think I can rely on you...
And yet you start to recoil
Heavy words are so lightly thrown
But still I'd leap in front of a flying bullet for you
So, what difference does it make?
Andy Dalziel might play this song to Peter Pascoe, or vice versa, if either of them where the sort to play The Smiths.